Large parts of England and Wales have been left without electricity following a major power cut, electricity network operators have said, with a serious impact reported on rail and road services, including city traffic lights.
Passengers were shut out of some of the country's busiest train stations during the Friday evening rush hour, while hundreds of thousands of homes were left without electricity after what the National Grid described as a problem with two generators.
The British Transport police said officers were asked to help as services on the east coast mainline were suspended, with many customers being advised not to travel; and London's Euston station, the southern hub for the west coast mainline, was closed because of "exceptionally high passenger numbers". The outage was reportedly also affecting other rail services and traffic lights.
Shortly before 6.30pm, a National Grid spokesperson said the generator issues had caused "loss of power in selected UK areas". The spokesperson said the issue was "now resolved" and the system had returned to normal.
About 500,000 customers in Wales, south-west England and the Midlands were affected and 300,000 customers in south-east England were left without power, the local distributors said. A further 110,000 in Yorkshire and north-east England were affected, alongside about 26,000 in north-west England, according to the electricity distributors in those areas.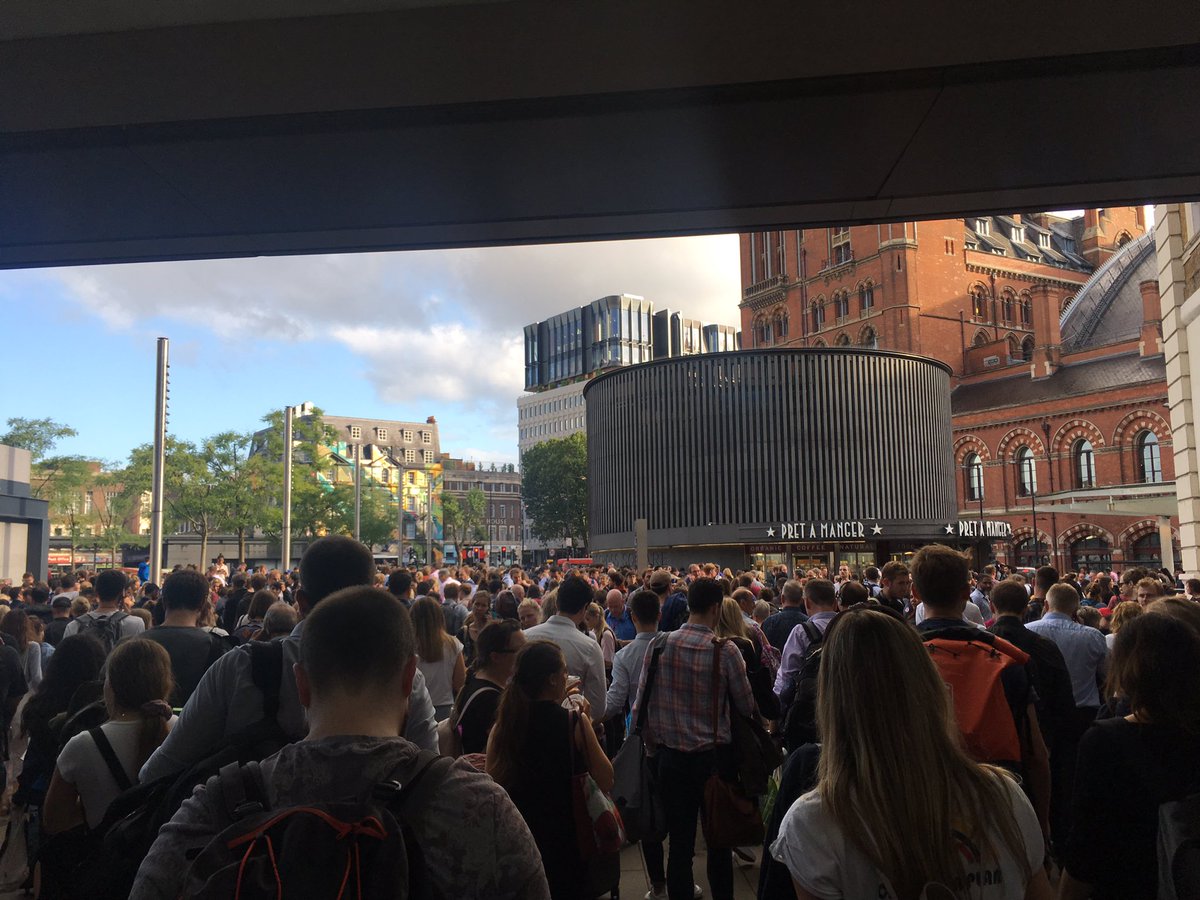 Enappsys, an energy consultancy, said the blackout may have been caused by the unexpected shutdowns of the Hornsea offshore wind farm, which is owned by the Danish wind farm company Orsted, and the Little Barford gas-fired power plant, owned by German utility giant RWE.
National Grid data showed both of the generators dropped from the grid at around the same time. The twin outages caused a sudden loss of frequency of the electricity grid, to below 49Hz, which would have caused certain parts of the network to disconnect automatically, causing the power cuts.
"We would have expected the system to cope with this size of loss of generation," an Enappsys spokesman said. "This implies that there may have been [other] issues at the time of the trips."
A Transport for London (TfL) spokeswoman said some traffic lights were not working in the capital but the scale of the problem was not immediately clear. Police officers could be called in to "manage the busy junctions, to physically manage them themselves", she said. "We're just assessing how many traffic signals are out."
Traffic lights were also affected in Bradford, the bus operator First West Yorks said. One social media user said it was "like GTA [Grand Theft Auto] out here" as a result.
Train services in and out of London, including Thameslink, Southern and Gatwick Express, were facing delays and cancellations. National Rail said "a large number" of train services had been affected.
TfL reported that the Victoria Line on the London Underground was suspended.
Members of the public posted images on social media showing the impact of the power outage, with one passenger publishing a video showing people climbing a set of steps in darkness at Clapham Junction.
There were power outages reported at Newcastle airport and in Cheshire, police tweeted they were aware of an outage in the Ellesmere Port area, including in Little Sutton and Great Sutton.
A Network Rail spokeswoman said a power surge on the National Grid meant power was lost to all signalling over a wide area, including Newport, Gloucester, Ashford, Bristol, Eastbourne, Hastings, Three Bridges and Exeter.
"All trains were stopped while our back-up signalling system started up," she said. "While most of our signalling system has come back online and trains are running, there will be delays to journeys in these areas."
People were urged to check their journey details before travelling.
Original Source