Former South Carolina Gov. Mark Sanford has suspended his 2020 presidential race bid two months after announcing his challenge to President Donald Trump in the 2020 Republican primary.
Interested in
Republican Party?
Add Republican Party as an interest to stay up to date on the latest Republican Party news, video, and analysis from ABC News.
"Based on the impossibility of trying to raise the issues I've been trying to raise which is debt, deficit, government spending in the midst of an impeachment. So call me a casualty of the impeachment process," Sanford told reporters on Tuesday adding that he feels it's impossible to get meaningful debate on anything right now because of partisan fighting over impeachment inquiry process.
Sanford said he is "suspending" his presidential campaign, however he doesn't see jumping back in if the impeachment matter is wrapped quickly.
In a letter to supporters on Tuesday, Sanford expanded on how the impeachment inquiry led him to end his run because it "has made our goal of making the debt, deficit and spending issue a part of this presidential debate impossible right now."
Sanford added that impeachment was "not something I anticipated given its only happened twice before in the history of our country and Speaker Nancy Pelosi had long stated opposition to moving forward on it, but it's where we are now.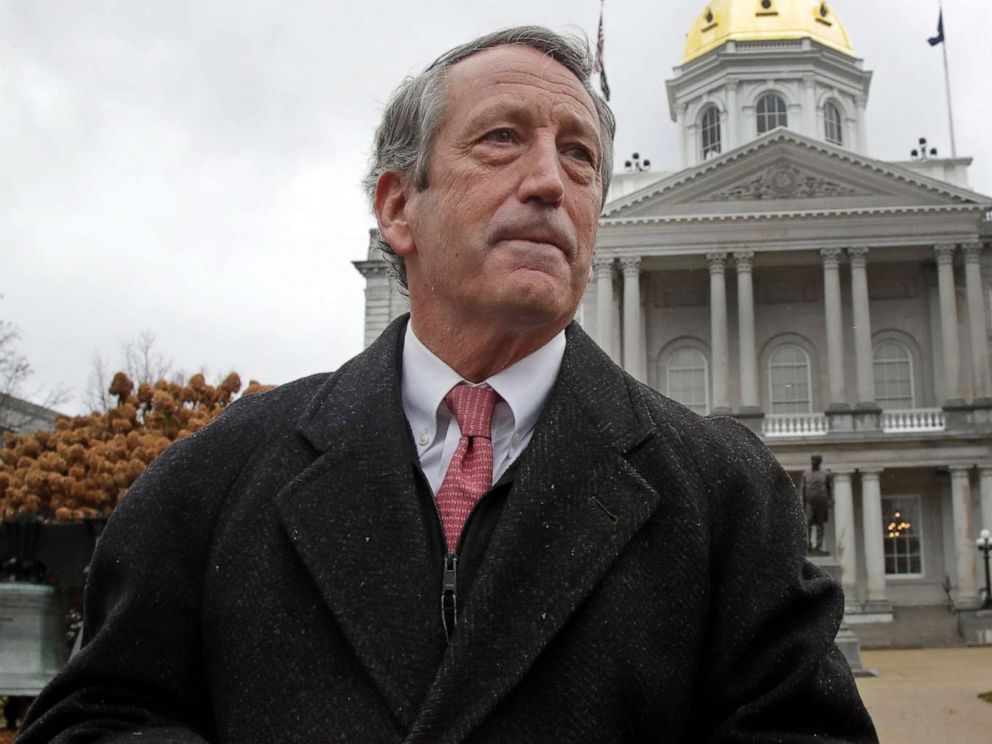 The former governor had previously said he was launching a long-shot bid against Trump because he believes "we need to have a conversation on what it means to be a Republican. I think as a Republican party we have lost our way."
On Sanford's website, he states the country is heading in the wrong direction. He also tweeted, "Essentially no one 'leading' in Washington is leading, or even speaking of, our financial predicament."
But the former governor failed to gain any significant traction during his campaign in a Republican primary where Trump maintains significant support, even before the impeachment inquiry was launched. Sanford raised only just over $60,000 for his third quarter haul, according to filings with the Federal Election Commission.
Republicans remain strongly behind the president despite Trump recently hitting a career low in approval at 74%, down steeply from a career-high 87% in July, according to the latest ABC News/Washington Post poll.
Sanford's tenure as South Carolina governor was rocked by scandal in 2009 after he secretly traveled to Argentina to meet with his lover, Buenos Aires resident Maria Belen Chapur. He confessed to having an extramarital affair in a news conference after his return.
He finished his term as governor and was elected to Congress several years later.
Sanford's short-lived presidential campaign appeared to be running in a vacuum. As the president mostly railed against his Democratic opponents, the former governor stuck to retail politics of visiting diners, small businesses across Iowa and New Hampshire.
At the start of his campaign, Sanford showed up in front of an Arby's fast-food spot and touted a catch-phrase from a 1980's Wendy's commercial as a way to poke President Trump.
"Where's the beef?" Sanford asked.
Arby's later responded on Twitter: "Sir, this is an Arby's."
And when Trump's other two primary challengers, former Massachusetts Gov. Bill Weld and former Illinois Rep. Joe Walsh, took part in the campaign's first non-sanctioned GOP primary debate, Sanford skipped it to campaign in Iowa. Sanford would go on to appear multiple times with Weld and Walsh on CNN and at Politicon.
Weld and Walsh now remain the sole Republicans with long-shot bids challenging President Trump.
Original Source